Years of Industry Experience Delivering Value
We are proud to serve the recycling industry as a trading partner. Our committed team has over 30 years of collective experience delivering value.
From scrap to new product, Commitrade believes commodities can inspire global transformation. Our Miami-based company specializes in trading ferrous and non-ferrous metals, connecting suppliers with customers worldwide, offering reliable sourcing at competitive prices, and empowering our partners to succeed in the dynamic global economy.
At Commitrade we view metal trading as an opportunity to forge strong partnerships and contribute to a better world.
Our commitment to supporting the circular economy and our exceptional client experiences set us apart.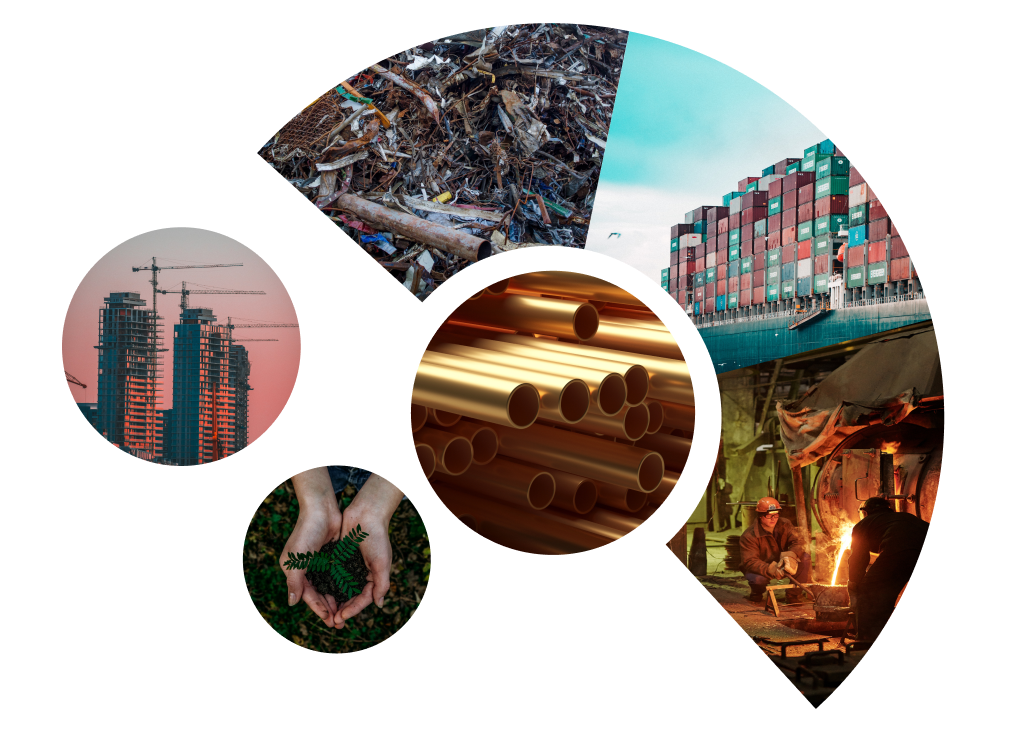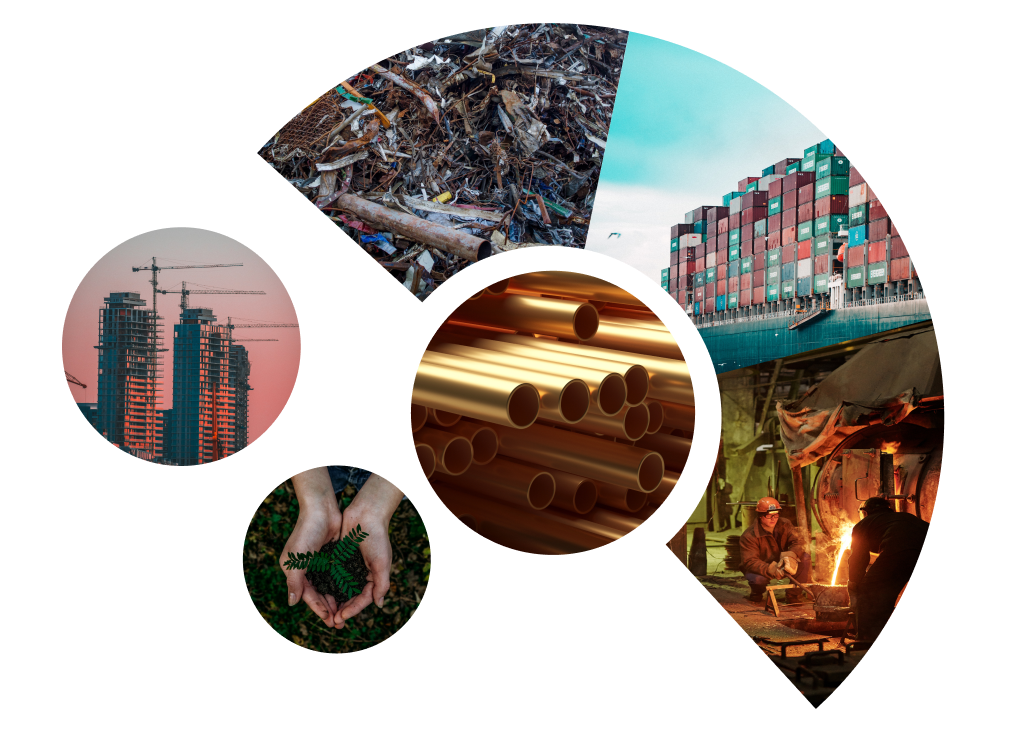 Financing
We facilitate the process of purchasing and supplying for the scrap metal industry. Our ability to adapt to the needs of our business partners allows us to provide a seamless experience for all involved.
Operations
Our in-house logistics operations team handles all the complexities between our suppliers and our clients, offering a range of solutions to ease the process of exporting and importing goods globally. 
Trading
Our experienced traders have a deep understanding of the market, allowing us to provide expert guidance and competitive pricing, connecting our supplier base with our clients according to their needs. 
Our Products and Materials
At Commitrade, we take pride in our extensive expertise in dealing with a wide range of metals. Our comprehensive portfolio includes copper, aluminum, brass, lead, zinc, nickel, steel, and mixed metals. These metals play crucial roles in diverse industries, ranging from construction and transportation to electronics and beyond.
With our deep understanding of each metal's unique properties and applications, we are well-equipped to cater to the specific needs of our clients across various sectors.
Trust Commitrade to deliver exceptional solutions for your metal requirements.